Rubicon Project has closed its previously announced merger with Telaria, creating what it claims to be the world's largest independent sell-side advertising platform.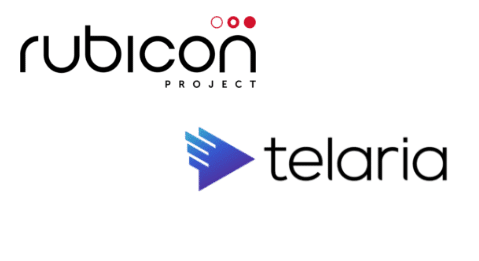 The combined company will launch with a new name in the coming months and in the interim, will continue to trade on the New York Stock Exchange under the ticker symbol RUBI.
Following the merger, Michael Barrett assumes the role of Chief Executive Officer of the combined company, and Mark Zagorski will be President & Chief Operating Officer.
Rubicon Project and Telaria will connect publishers with thousands of buyers and brands, creating a global, independent alternative to walled gardens in the ecosystem.
In addition, the combined company will be an omnichannel partner for buyers across formats, screens and geographies.
"We are very pleased to begin this new chapter for the combined company," said Michael Barrett, CEO of Rubicon Project. "Going to market as the world's largest independent omnichannel sell-side platform with robust CTV capabilities puts us in a great position to help publishers monetize across all auction types and help buyers safely and efficiently meet their campaign goals."
"The teams couldn't be more excited to be joined in a strong and scaled enterprise. As linear TV continues to succumb to accelerated cord-cutting and TV ad dollars shift to digital, CTV is increasingly becoming the "go to" for consumers and advertisers. The combined company is very well positioned to address the demands of marketers seeking a true programmatic omnichannel ad buying opportunity," added President & COO, Mark Zagorski.
Under the terms of the merger agreement, each share of Telaria common stock issued and outstanding on the date of closing (April 1, 2020) will be converted into 1.082 shares of Rubicon Project (NYSE:RUBI) common stock (and, if applicable, cash in lieu of fractional shares).
Michael Barrett is Chief Executive Officer of the combined company, Mark Zagorski is President & Chief Operating Officer, Tom Kershaw is Chief Technology Officer, David Day is Chief Financial Officer, Erik Hovanec is Chief Strategy Officer, Joe Prusz is Chief Revenue Officer, Adam Soroca is Global Head of Buyer Team, David Hertog is Chief Marketing Officer, Tiffany Francis is Chief People Officer, Aaron Saltz is General Counsel & Corporate Secretary, Eve Filip is General Counsel, Commercial & Privacy and Katie Evans is General Manager of CTV.